Eat Me, Drink Me, Homo
July 27 & 28, 2013 @ 2pm
Written and Directed by Niegel Smith
Featuring Jamyl Dobson and Jax Jackson
As a young gay in a Catholic all-boy's high school, I was often reminded of my outsider's perspective. But, when communion, a sacrament in which only practicing Catholics (and I have never been one) are supposed to participate, was celebrated at an all school mass, I just couldn't help myself. I had to join in. Breaking bread. Sharing wine. And muttering Latin phrases. It was the best kind of community performance – an opportunity to transcend our individuality and draw closer through shared experience. So now I invite you to leave the rigid confines of organized religion and join in an intimate walk outside. You'll be lead in a heightened sensory experience as you share new texts, create ritual gestures and mold the outside into your sanctuary. But, don't forget to say your prayers, things might get rough when you try to get a little bit closer.
$10 at the door
Beginning in the lobby of JACK
505 1/2 Waverly Ave., Brooklyn, NY 11238
Between Fulton and Atlantic in Clinton Hill (C or G train to Clinton-Washington)
About the Performers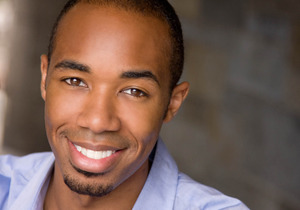 Jamyl Dobson recently performed the solo piece, Of Ebony Embers, with the Core Ensemble Co. and recently completed the international tour of Zorro. New York credits include: The Seven (New York Theatre Workshop), Fela! (Original Broadway Workshop), Fondly Do We Hope, Fervently Do We Pray (Lincoln Center Festival), Romeo and Juliet, Ain't Supposed to Die a Natural Death (Classical Theatre of Harlem), and Rainy Days and Mondays (NYC Fringe Festival). Regional credits include: The Seven (La Jolla Playhouse), Moon Over Buffalo, Lend Me a Tenor (Iowa Summer Rep), Hamlet ( PA Shakespeare Festival), and Avenue X ( Philadelphia Public Theatre Co.) Film: Moments the Go, Hall Pass, and the PBS Documentary, A Good Man. Training: MFA in Acting, University of Iowa, BA in Theatre Temple University. Proud member of Actor's Equity.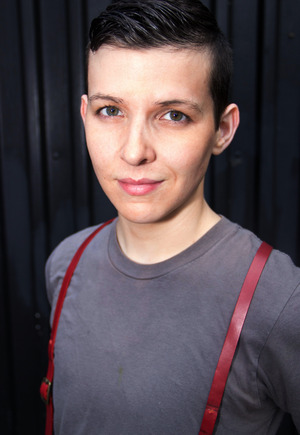 Jax Jackson is an actor, singer and activist. In NYC: Jerry, Lesbian Love Octagon (Wreckio Ensemble and Horse Trade Theatre); Vincent, Let Me Ascertain You: LGBTQ All Out (The Civilians and Barrow Street Theatre). In Chicago: Jaq, Teddy Ferrara (Goodman Theatre: world premiere); Doris, Americains (The Inconvenience); Ensemble, Under Milk Wood (Caffeine Theatre Company: non-eq Jeff nom, Best Ensemble); Isabella, The Changeling (Caffeine Theatre Company). On Film: Greta, Hannah Free; Jamie, Jamie and Jessie Are Not Together. Jax has a BFA in Acting from The Theatre School at DePaul University.