Take Care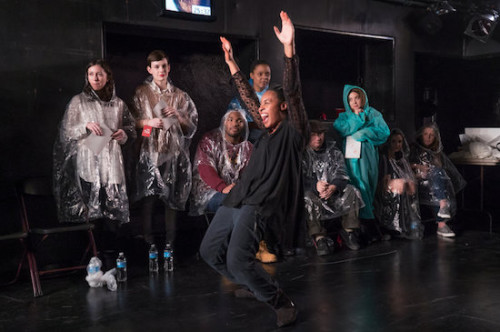 Dec 1, 2015 – Jan 25, 2016 (The Flea Theater, New York)
Written by Todd Shalom & Niegel Smith. Directed by Niegel Smith.
Take Care is a participatory performance that investigates the ways we respond to present and imminent danger. This evening-length performance gathers and reconfigures our personal language around emergency preparedness, abandonment, and consolation.
Take Care includes individualized prompts for audience participation alongside scripted moments for The Bats, the resident acting company at The Flea. Audiences will have the opportunity to choose their desired level of participation—they can be on stage or around it.
""Take Care," a willfully weird, highly interactive theater piece that uses a series of playful but ominous sketches and games to explore nervous-making aspects of the world today."
– Charles Isherwood, The New York Times